Concert God Save the Queen in Seville 2017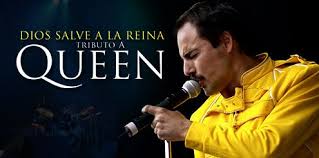 The Queen tribute band God Save the Queen will perform in the olimpic stadium the next 11 october.
The group founded by four Argentines in 1998 is considered the best tribute band to Queen nowadays. Endorsed by members of the original group and Rolling Stone magazine, they manage to fill stadiums wherever they go. The members of the group are Pablo Padin (vocals), Francisco Calgaro (guitar), Matias Albornoz (drums) and Ezequiel Tibaldo (bass).
Concert God Save the Queen in Seville 2017
The tour will take in different Spanish cities during the autumn of 2017, such as Zaragoza, Vigo or Seville. Each of the musicians recreates in an almost identical way both the voices and the aesthetics of each member of the British band. All in all the spectator returns to the 80 as if the same Freddie Mercury have returned to the stage.
Next Wednesday, October 11. Buy your tickets here http://www.ticketmaster.es/event/dios-salve-a-la-reina-entradas/2661
Book your stay with us in the city center! Best prices and discount on our website.
P.R.C.