THE TROJAN WOMEN AT THE LOPE DE VEGA THEATER IN SEVILLE.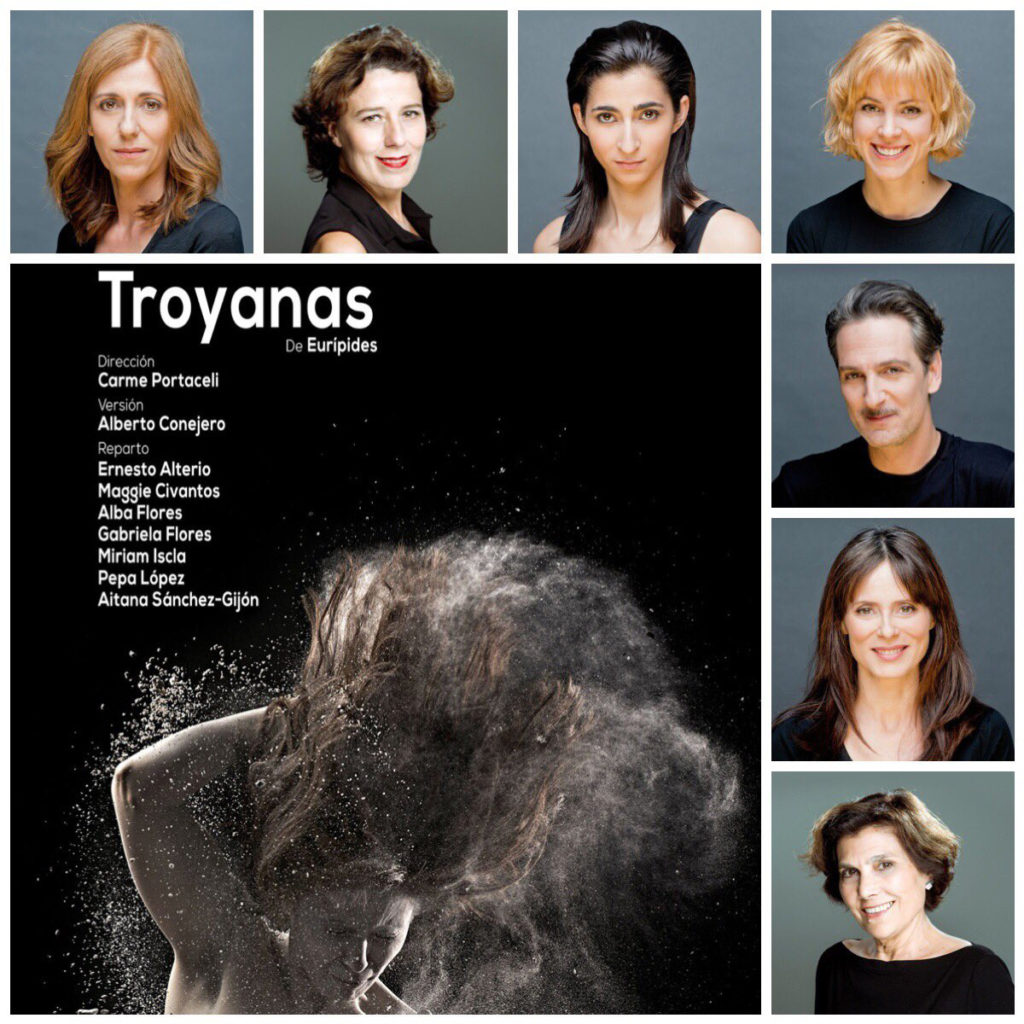 The play THE TROJAN WOMEN by Euripides, arrives at the Lope de Vega Theater in Seville from the 18th to the 21st of January 2018.
The version of Alberto Conejero is starring Aitana Sánchez-Gijón, Ernesto Alterio, Alba Flores, Gabriela Flores, Miriam Iscla, Pepa López and Maggie Civantos and directed by Carme Portaceli. The play premiered last July 19 at the International Festival of Classical Theater in Merida.
THE VOICE OF INJUSTICE
In the play is represented in the first person the pain, violence, torture, terror and injustice to which Hecuba, Helen, Cassandra, Andromache, Briseis or Polyxena were subjected after the Trojan War. They are given the opportunity to express what they felt and what really happened to them. Taltibio will be the Greek messenger of the misfortunes of the Trojans.
When a war was over the victors distributed the booty, in this case, to the women whom they turned into slaves most of them sexual and on which they decided their fate; making them go to History as evil or loyal according to their choices.
The play not only represents the past, but also the present. It represents those exiles from their countries, those who cross the borders by sea, those who climb fences, those who give their lives bombarded by war, and the rest of us who turn them back, asking them to forget.
Do not miss this impressive play and book your stay at Hotel Europa Sevilla. Best prices and discounts on our website.
I.P.P.