XIV International Congress for Energy and Resource Mining.
The XIVth International Congress for Energy and Resource Mining will be held from 10 to 13 April 2018 at Hotel Barceló Renacimiento in Seville.
The Spanish Mining Council has decided to host the 'International Symposium on Slope Stability in Open Pit Mining and Civil Engineering. 2018' as the main theme of the congress. The event is organized by the Council´s regional Mining College.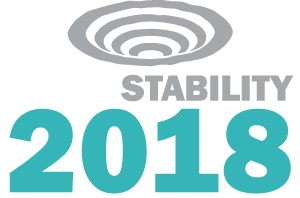 This three-day conference aims to consolidate the knowledge acquired over the years and show how the techniques have improved, through the results obtained. It also aims to provide direction for future improvements in the future.
Attendance at the congress will bring together mining, civil, geotechnical, geological, hydrogeological and geophysical engineers to explore new techniques with the aim of improving the stability of open mines.
The areas to be treated are:
1.- ENERGY (Area President: José Luis Del Valle Doblado)
1.1.- Renewable energy and geothermal energy.
1.2.- Energy from fossil fuels.
1.3.- Nuclear energy.
1.4.- Systems of accumulation of energy.
2.- MINERAL RESOURCES (Area President: Alberto Lavandeira)
2.1.- Research and prospecting of mineral resources.
2.2.- Metallic mining, non-metallic mining and energy resources.
2.3.- Minerals and industrial rocks.
(Responsible for subarea: Pascual León)
3.- AGUAS (Area President: Juan Antonio López Geta)
3.1.- Hydrogeology.
3.2.- Mineral and thermal waters.
3.3.- Exploitation and abstraction of groundwater
3.4.- Comprehensive management of water resources.
4.- RAW MATERIALS, LAND ENGINEERING AND TRANSFORMATION
(Area President: Javier Targhetta)
4.1.- Mineral, metallurgy and steel industry.
(Responsible for subarea: Francisco Sierra)
4.2.- Nanotechnology and new materials.
4.3.- Tunnels, underground works and ground engineering.
(Head of Area: Stephen Cooper)
4.4.- Machinery and explosives.
(Responsible for subarea: Jesús Ángel Pascual)
5.- MANAGEMENT SYSTEMS AND NORMATIVE FRAMEWORK (Area President: José Luis Tejera)
5.1.- Environment.
5.2.- Prevention of occupational hazards.
(Responsible for subarea: Jesús Portillo García-Pintos)
5.3.- Quality system.
5.4.- Legislation and regulations.
5.5.- Business management.
Registration is available from April 2017. Attendance at the Symposium gives access to the International Congress so you can enjoy the event to the fullest.
If you are a professional of the sector, do not hesitate to attend this important event of worldwide recognition.
Book your stay with us in the heart of Seville. Best prices and discounts on our website.
I.P.P.